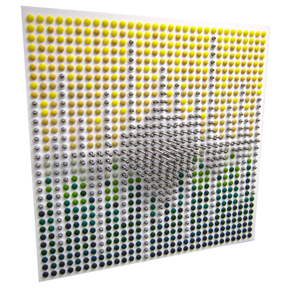 Putting-It-All-Together: Collage, Montage, and Assemblage
February 6-21, 2010
OPENING RECEPTION
Saturday, February 6, 6-9pm
We are pleased to have the renowned collage artist, Jonathan Talbot, as our Juror of Awards for our exhibition Putting-It-All-Together: Collage, Montage, and Assemblage.
Mr. Talbot's work has been shown at the Museum of Modern Art and in exhibitions sponsored by the US State Department and the Smithsonian. He is friend and supporter of collage artists everywhere.

Max Ernst said of collage, "Collage is the noble conquest of the irrational, the coupling of two realities, irreconcilable in appearance, upon a plane which apparently does not suit them." Likewise it could be said of montage that it is an art of connecting disparate parts to create order from difference and assemblage is an activity of the mind projecting the supernormal in the organization of junk.
Image: Richard Lund
climate/gallery
37-24 24th St, Suite 406
Long Island City, NY 11101
tel: 718 784 2737
hrs: thu-sun 12-5pm